Fight for justice in a world where all anime genres exist at once!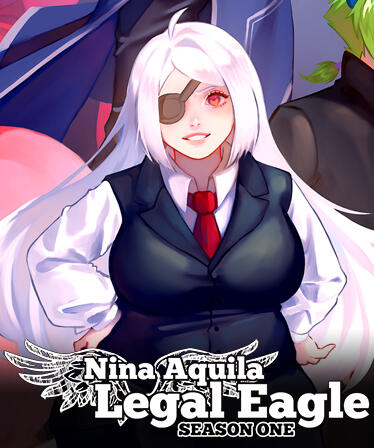 NINA AQUILA: LEGAL EAGLE, SEASON ONE Features
A VN / Adventure / Anime Story Spectacular
10 hours of story told over 3 chapters, presented in an anime TV-show style format
---
Investigate, Participate, Defend!
Intriguing investigations involving vibrant characters & humorous scenarios - billionaire gaming tycoons, ancient religions, shadowy conspiracies and so much more
---
Innovative Activities & Minigames
Out-of-court action! Rise up in the world of illegal street racing and battle to the top of the ladder at a trading card game tournament!
The indie hit comes to Steam!
Investigate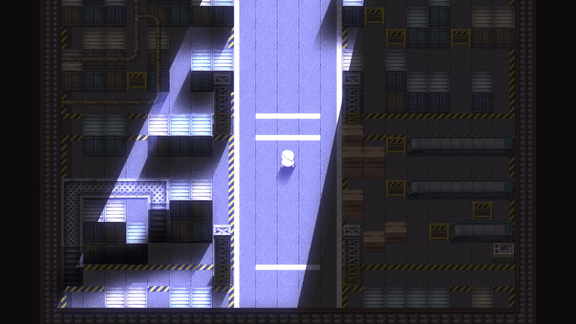 Explore crime scenes & interrogate witnesses to find clues that will support your client's case
Participate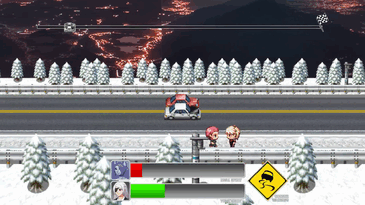 Sometimes clues aren't just lying around! Take part in activities to earn respect & find answers
Defend!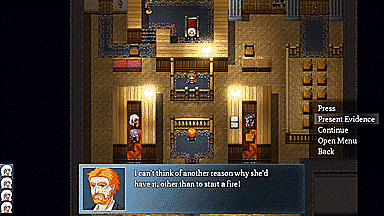 With your evidence in-hand, head to court to do battle with the prosecution & fight for justice!


---
Includes 3 thrilling chapters:

"First Flight"
When Nina Aquila, freshly qualified defense attorney, takes part in her last supervised trial, she sets events in motion that will cause her career to become a casualty of a secret war. A great game is being played for the heart of Fledge City by the ruthless and powerful, one that Nina will have to uncover one case at a time.

Step into court and defend a young woman cosplaying as a fire mage, who stands accused of arson! In this trial, Anya will show you the ropes of how NALE works, while setting events in motion that will change Nina's life forever.
---
"Broken Wings"
Several weeks after Chapter I, Nina's life is in turmoil after a costly defeat in court. Her confidence shattered, Nina holes up in her office until a visitor comes to the door - one who believes that only she can help him. A murder has been committed at the High Flyers Casino. The victim? A celebrity player of a trading card game, "Dragon Fantasy Arena", on the eve of the national tournament!

Who would commit murder over a children's card game? And why?

Surrounded by hot-blooded heroes and dastardly cosplaying villains, Nina will need all her cunning if she's to make the best of a bad draw... Or her client's going to be sent to the graveyard!
---

"Legal Stage"
Following on from Chapter II, Nina and Dylan have been looking into the events surrounding a key trial and arrest, but the volume of evidence is huge, and weeks have already passed without any leads. Still, Aquila Defense & Law is a business, and when a person calling himself "The Jack of Diamonds" comes to the door in the middle of the night, Nina and Dylan are forced to take up his case.

Something is wrong up in the mountains. Shockwaves are ringing through the world of Fledge City's illegal street racing scene: Clara Mass, longtime racer and "The Ace of Spades" has been murdered during a race, and several other racers stand accused of the crime! The fragile truce between the street racing groups is being stretched to breaking point, and police involvement threatens to end mountain road racing once and for all!

Now, Nina and Dylan must journey north of the streets of Fledge City to the snow-covered passes of The Rostro Spire, the tallest mountain in the region, to search for answers amid the high-octane sub-culture of Touge Janken Racing...

... but some truths can only be found in the heart of the drift!
All three of these chapters are included in NINA AQUILA: LEGAL EAGLE, SEASON ONE
---
Enhancements
For those of you that have already played some of the chapters of NINA AQUILA: LEGAL EAGLE on Newgrounds, itch.io or GameJolt, we're excited to share with you the enhancements that are going into this Steam release, NINA AQUILA: LEGAL EAGLE, SEASON ONE!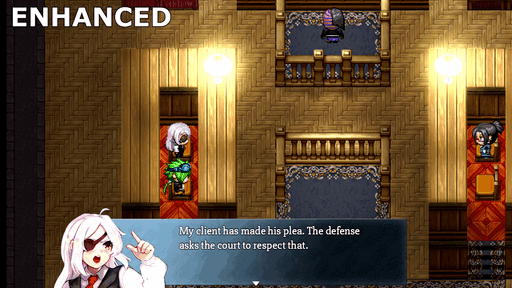 The Steam release offers many improvements, including upgrades to lighting, character art and more! We're sure fans will agree that NINA AQUILA: LEGAL EAGLE, SEASON ONE is the definitive NALE experience!
---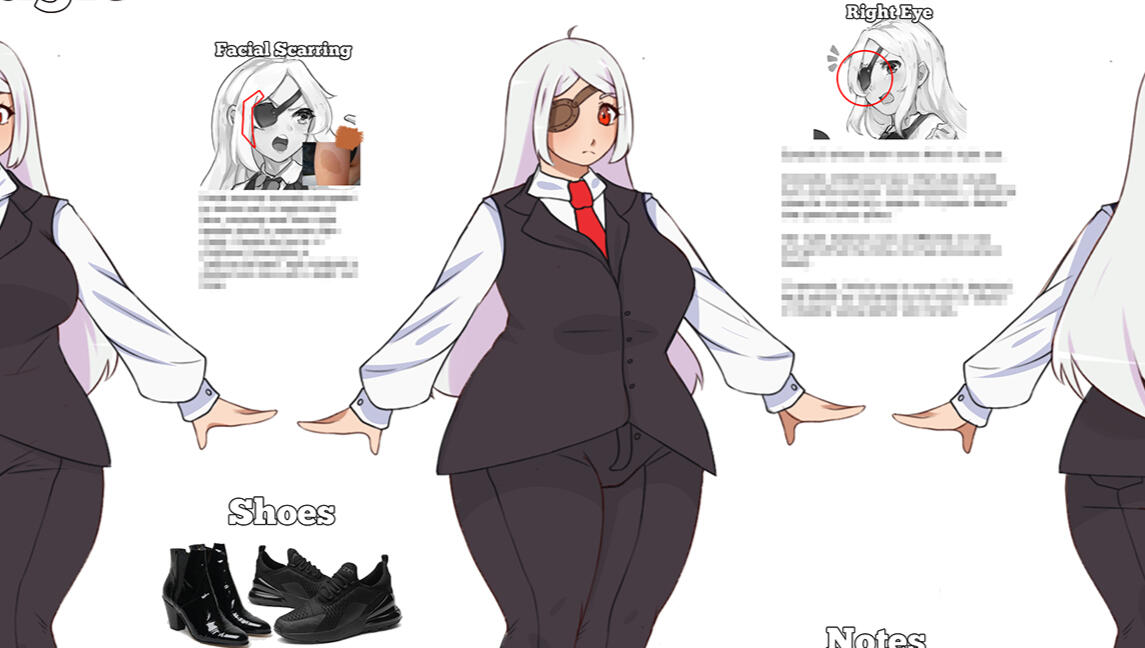 A whole new Nina
Nina's appearance has been revamped to bring her closer to our original vision, which we had to compromise for budgetary reasons back when we first shipped NALE Chapter I.

Nina is now the plus-sized protagonist we always intended for her to be; additionally, our new ref sheet will ensure Nina's appearance stays consistent across this and future chapters.
---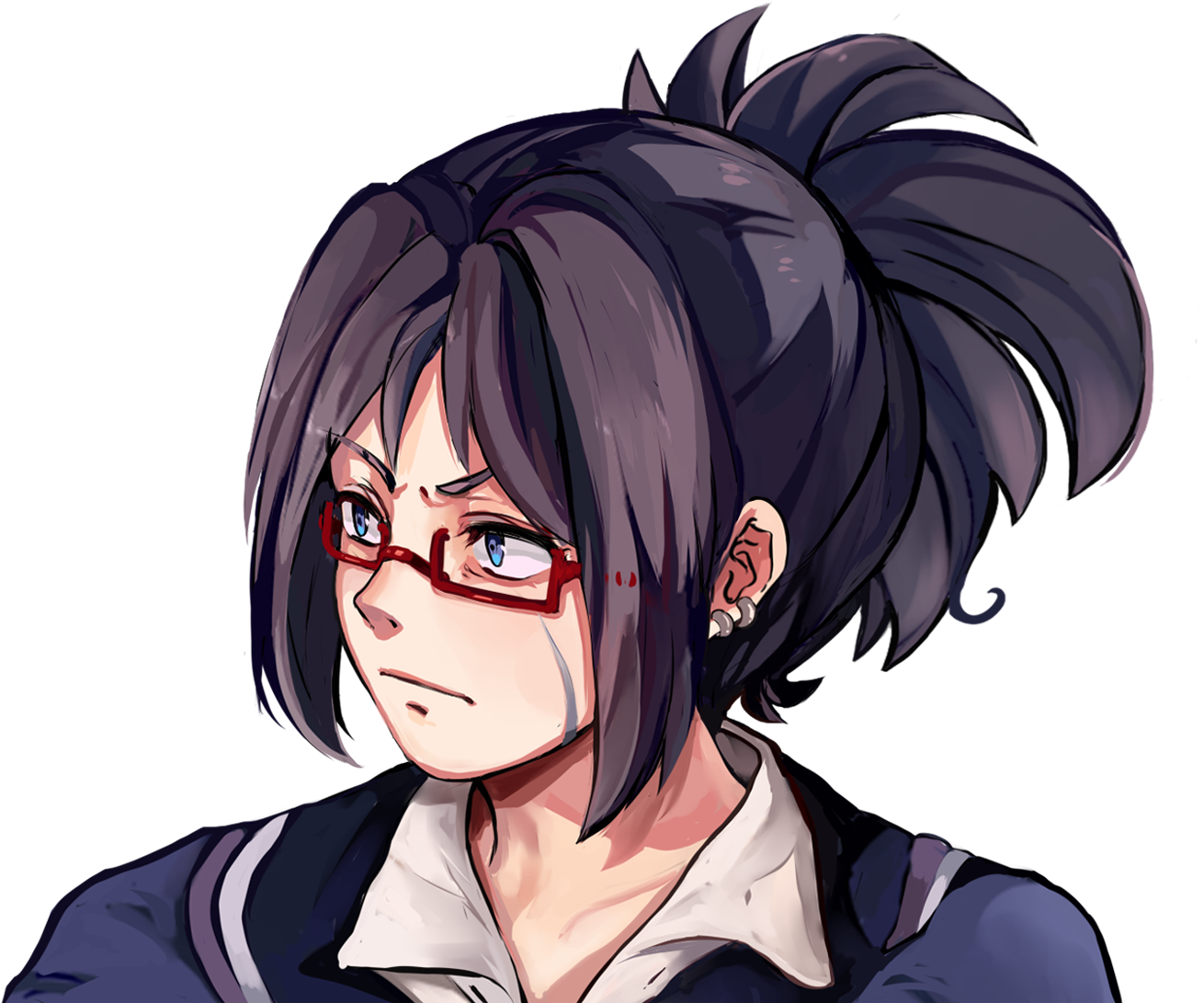 New illustrated busts for Nina, Chad & Dylan
NALE S1 has new bust art, covering the range of emotes by Nina, Chad & Dylan, provided by the amazingly talented Koahri and Omi B. Gamboa!

These are based on the style established in the key Nina art that has previously adorned NALE's prior chapter pages and branding, expanded to cover the whole game.

We've also re-worked the game's video sequences to use this new art!
---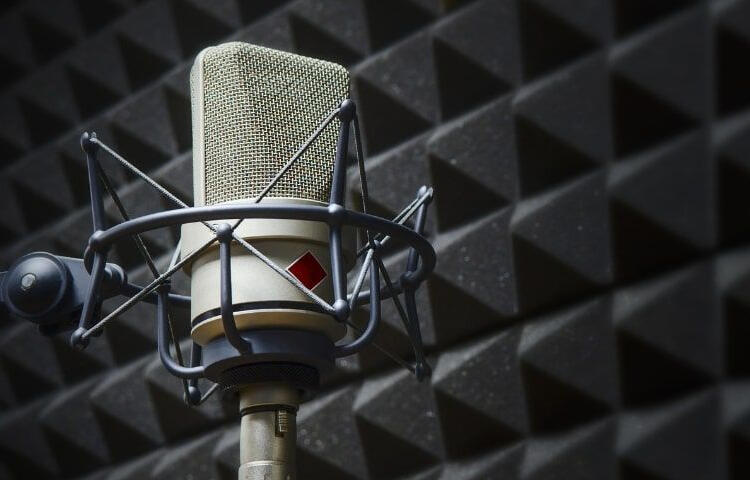 Expanded & Improved Voice Acting
NALE S1 now has incidental spoken sounds for Judge Tawny and Dylan Merlo, as well as an improved range of samples for Nina and Chad.

These greatly improve the aural experience of the game and bring the characters to life.
---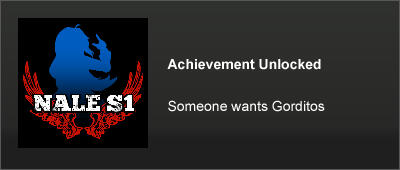 Steam Achievements
Steam Achievements have been added, along with a number of secret discoverable achievements!

In keeping with NALE's accessible nature, there are no achievements that require twitch-skill based accomplishments.
---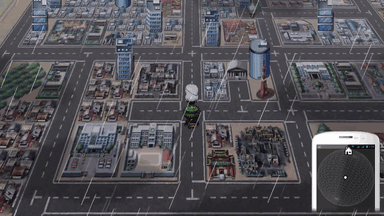 Unlockable Explorer Mode
Completing Chapters 1-3 unlocks a new Explorer Mode!

In this mode, players can revisit many of the locations from the Chapters, and even uncover a few secrets!
---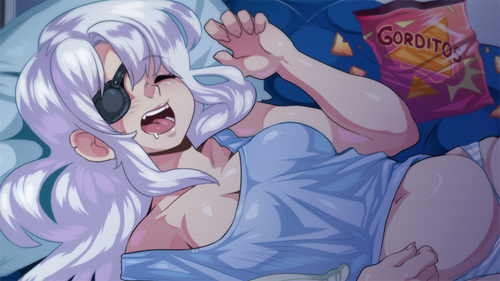 Unlockable Art Gallery & Music Test
Players can unlock two new special features; an art gallery that allows you to browse a range of NALE artwork, including some early production/prototype diagrams, as well as a music test which lets you play a range of NALE's different musical cues!
---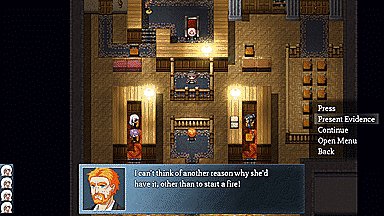 Many more improvements!
An overhauled UI and slicker presentation! Pitch-shifted text SFX that gives key characters their own recognisable vocal sound! Rebindable controls! The ability to load games from the pause menu!

All of this and more!
---
---
About
NINA AQUILA: LEGAL EAGLE, SEASON ONE is a hybrid VN/adventure game, with 10 hours of story presented in the style of an anime TV show. Players step into the shoes of Nina Aquila, a rookie defense attorney, and must defend clients accused of major crimes by investigating crime scenes, interrogating witnesses, and winning at turn-based battles with varied themes.

NINA AQUILA: LEGAL EAGLE, SEASON ONE contains three different cases, themed around cosplay, card games & illegal mountain street racing!
Premise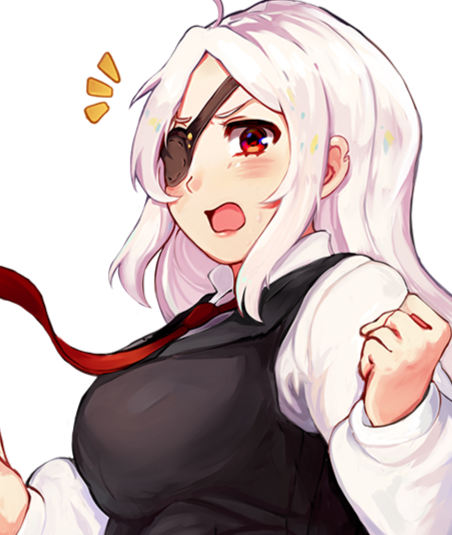 ---
When Nina Aquila, freshly qualified defense attorney, takes part in her last supervised trial, she sets events in motion that will cause her career to become a casualty of a secret war - a war that, unbeknownst to her, is connected to Nina's own past.

A great game is being played for the heart of Fledge City by the ruthless and powerful, and right now, Nina has yet to know who is playing, much less the rules.

Injustice comes in all shapes and sizes, and Nina will need to hone her skills and forge new alliances if she's to uncover the truth.
---
History
NINA AQUILA: LEGAL EAGLE, SEASON ONE is an enhanced collection of the game's three chapters, which have previously seen release separately on indie platforms such as Itch.io, GameJolt and Newgrounds to much acclaim.
---


---
NALE Chapter I was released in 2018, followed by Chapter II in 2019 and Chapter III in 2020.

The series has maintained a 5-star rating in over 200 user reviews, and is now coming to Steam, in this new collected release!
Content Warnings
NINA AQUILA: LEGAL EAGLE, SEASON ONE is aimed at an adult audience, but is broadly SFW, with no excessive violence, gore or erotic content. However, the game involves themes of crime, in particular murder.

Those who are particularly affected by themes of arson or death by car accident may wish to read more about NALE before playing.
Developer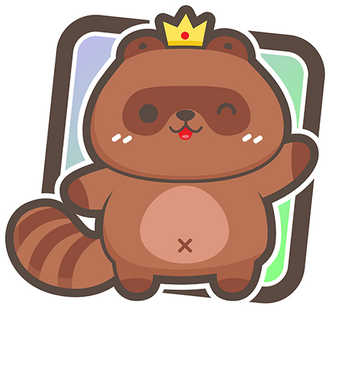 NINA AQUILA: LEGAL EAGLE, SEASON ONE was created by Tanuki-sama Studios, based in Brighton, UK.

TSS is owned and operated by indie devloper Ethan Fox.

More info about TSS can be found HERE.
---
---
Accessibility
Disclaimer
Use of options to "reduce effect intensity" may make the NALE chapters more comfortable for players who are photosensitive. However, even with these enabled, TSS does not guarantee that the game is "safe" for all players (we simply can't cover the huge range of possible photosensitive conditions).

We still advocate that players who have photosensitive conditions seek medical advice before playing NALE, and take typical precautions, such as playing in a well-lit room and not playing while in a fatigued state.
Breakdown of Accessibility Options
While we've made attempts in many cases to preserve the flow of the game when accessibility options are turned on, some of these changes have modified the game's atmosphere or the pacing of cutscenes. As a result, we suggest players who are not particularly photosensitive keep all of these settings at their defaults - namely:

Reduced Effect Intensity OFF
Screen Flashes ON
Screen Shakes ON
Battle Camera ON
For players with reduced dexterity
NALE is a Visual Novel/Graphic Adventure hybrid. As a result, in all present chapters so far, there are zero elements which require twitch skills or timed reactions. We believe that players with limited dexterity should be able to play the game without problems.
Concerning controllers/input devices
NALE is primarily built for joypad or keyboard control, but also supports mouse and touchscreen controls.

Buttons are rebindable via the options screen in the SEASON ONE release. It is our intention that any device that clicks, taps, presses or points should be able to used to play NALE, though some rebinding may be necessary. This should include most controllers that are built with accessibility concerns in mind, e.g. modular USB joypads that emulate console pads, or one-handed controllers.
For players who are concerned about "simulated gambling"
NALE does not involve any form of real-world gambling.

However, Chapter II takes place in a casino, and there is a story beat in which players use a form of simulated gambling to earn enough money to progress.

If taking part in this section would make you uncomfortable, there is a workaround.

When you are asked to earn the money, in the same location, there's an ATM machine. If you use this, follow the options, and you'll be able to get the money to progress without having to perform any simulated gambling.

There are no other differences (i.e., there are no achievements or otherwise tied to the gambling segment).
Colour perception/colour-blindness
NALE has been designed so that there are no aspects to its gameplay that hinge on the perception of colour. Users with most common forms of colour-blindness should not have any problems playing NALE to its fullest. As a result, there are no "colour-blindness options", as the game simply does not require them.
Battle Difficulty
Both NALE Chapters 2 & 3 involve "battle" sequences. Each of these chapters offers the player the choice between a mode where the player can lose, and a mode where they can never lose. This choice is offered to the player during each mode's tutorial.

Note that in each chapter, the penalty for losing a battle is simply that the player can try again.

In Chapter 2, if players lose a battle, they are offered the choice to shift into the "can never lose" mode.

In Chapter 3, players can change modes at any time by "using" Nina's car, at the Rostro Vista parking lot.

There is no penalty for for using these "can never lose" modes, nor is there any bonus for not using them. Players can just decide if they want that challenge, or would prefer not to have it. The game plays out identically either way.
Reduced Effect Intensity
There are several options which can adjust the intensity of onscreen effects:

Screen flashes - Default ON - Turn OFF to disable screen flashes. Generally this removes the flashes on effects like lightning in storm scenes, or attack animations. However, on its own this does not remove white transitions or many smaller intense effects (turn "Reduced Effect Intensity" ON for this).

Screen shakes - Default ON - Turn OFF to disable screen shakes. This may be of interest to players who suffer from motion sickness.

Battle camera - Default ON - Turn OFF to stabilise the camera during battles, which may help users who experience motion sickness in these situations. In Chapter 3's race battles, the camera now moves when required to indicate something important; mist cosmetic movement has been removed or heavily toned down.

Reduced Effect Intensity - Default OFF - Turning this to ON will reduce many effects across the game (literally dozens of specific instances of flashes or bright transitions).

Volume settings - Default 60% - players can control the volume for SFX, music and event sounds.
Players who are audio-sensitive may wish to reduce these values.

NOTE: NALE's cinematic roving cutscene camera cannot be disabled. This is because the camera's framing is a fundamental part of how the game works (often, just outside the camera shot, players would see random characters or props, not dissimilar to being able to see backstage during a theatre performance).

To fully engage the options that reduce visual discomfort for photo-sensitive users, we recommend…

Reduced Effect Intensity ON
Screen Flashes OFF
Screen Shakes OFF
Battle Camera OFF
Further Information
For more info about these accessibility areas, we've provided this resource: CLICK HERE
---
Characters
---
Nina Aquila (VA: Rachael Messer)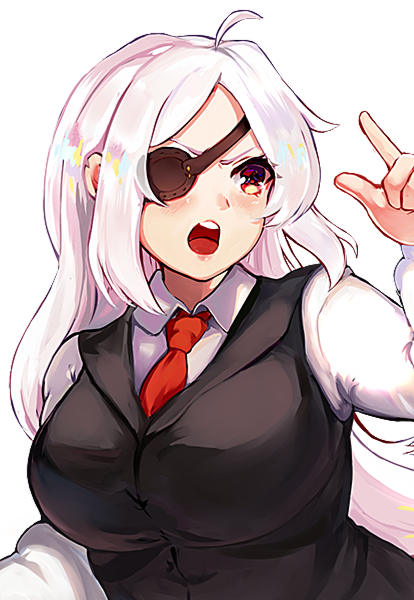 ---
Nina Aquila is both the protagonist of NINA AQUILA: LEGAL EAGLE, SEASON ONE's story, as well as the player character.

Nina is a memorable figure, even in a place the size of Fledge City, due to her thick, waist-length white hair, and the eyepatch she wears over her right eye.

She is self-conscious and introspective, but messy, slobby and disorganised (apart from on court days, where she somehow always manages to turn out impeccably). She's easily embarrassed, not a "morning person", and has a short fuse.

Her difficult life has led to her be a situational alchemist, always ready to make something from nothing. Nina's a survivor.

Nina knows from her own experience that court can be a frightening place for her clients. This drives her to reassure them that once hired, she will stand by them - no matter what.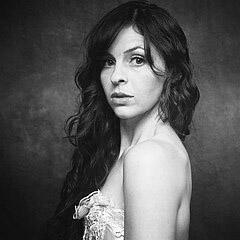 Nina's "OBJECTION!" and other incidental voice samples are voiced by Rachael Messer.

Rachael is an anime industry veteran, most recently voicing Enterprise in Funimation's Azur Lane dub.

She has a long history of dub roles in both anime & videogames, including Paladins, Warframe, Akashic Records, Princess Principal, Knight's & Magic, A Centaur's Life, Infinite Dendogram and the upcoming System Shock remake.
---
Chad Hawke (VA: Ben Meredith)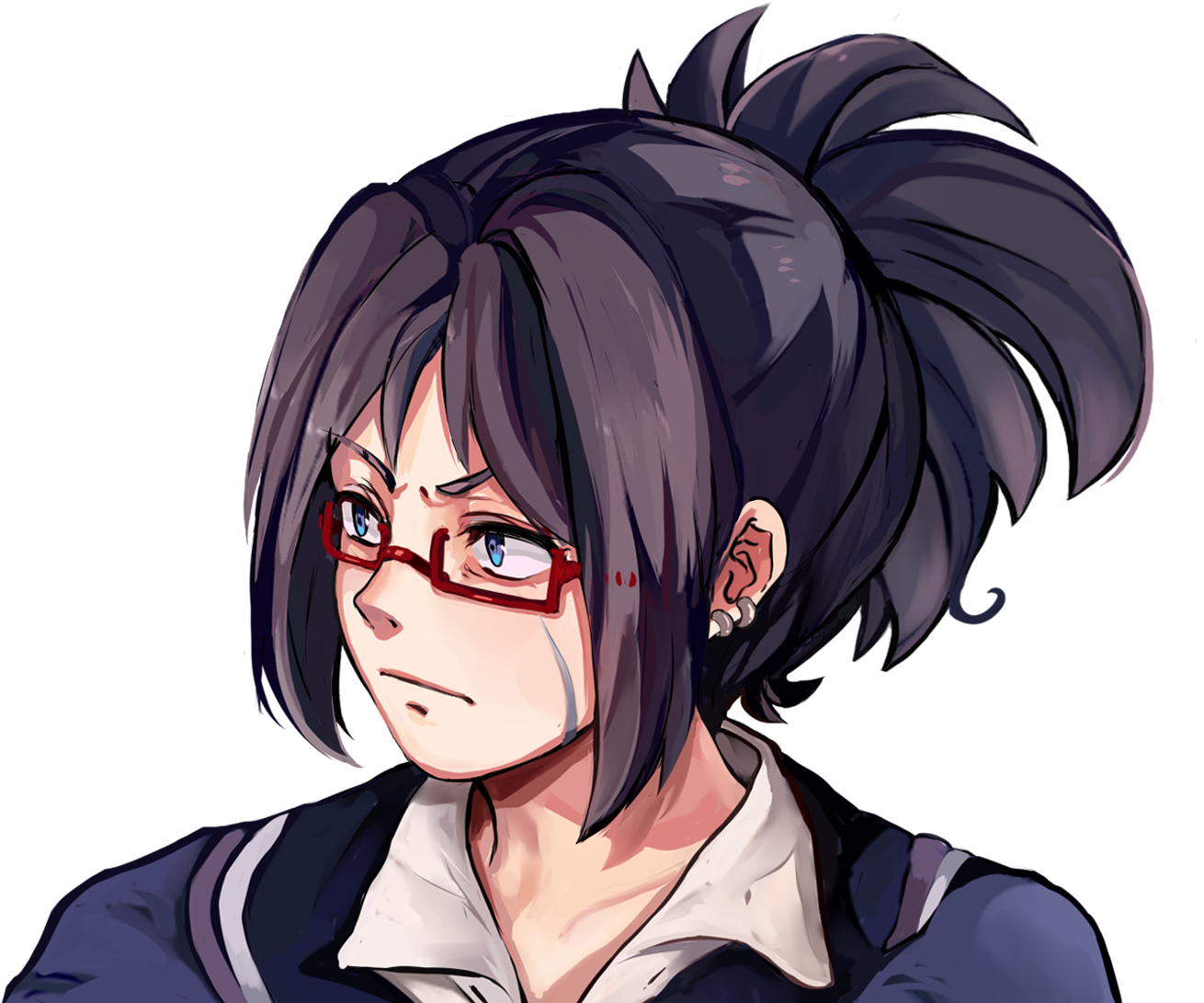 ---
Chad Hawke is a prosecutor, and serves as Nina's (and the player's) opponent in the courtroom.

Born in Maine, New England, Chad Hawke is one of Fledge City's most prolific prosecutors, and the personal protégé of the city's District Attorney and leader of the prosecutor's office, Taryn Kestrel.

Chad is intelligent, complex and confident. He is highly regimented as a person, with a strong sense of self-discipline.

In quiet moments, Chad is a cat person, enjoys political debates on television, and loves triathlon and similar endurance sports. His pet hate is courtroom drama movies and courtroom fiction as a whole; their lack of adherence to proper procedure irritates him, to the point where he struggles to even watch them.

In a sense, Nina and Chad's courtroom interplay is like the irresistible force meeting the immovable object. His inflexible nature clashes with Nina's more improvisational methods, and though it pains him to admit it, he respects her abilities, and Nina knows never to take him lightly.
---
---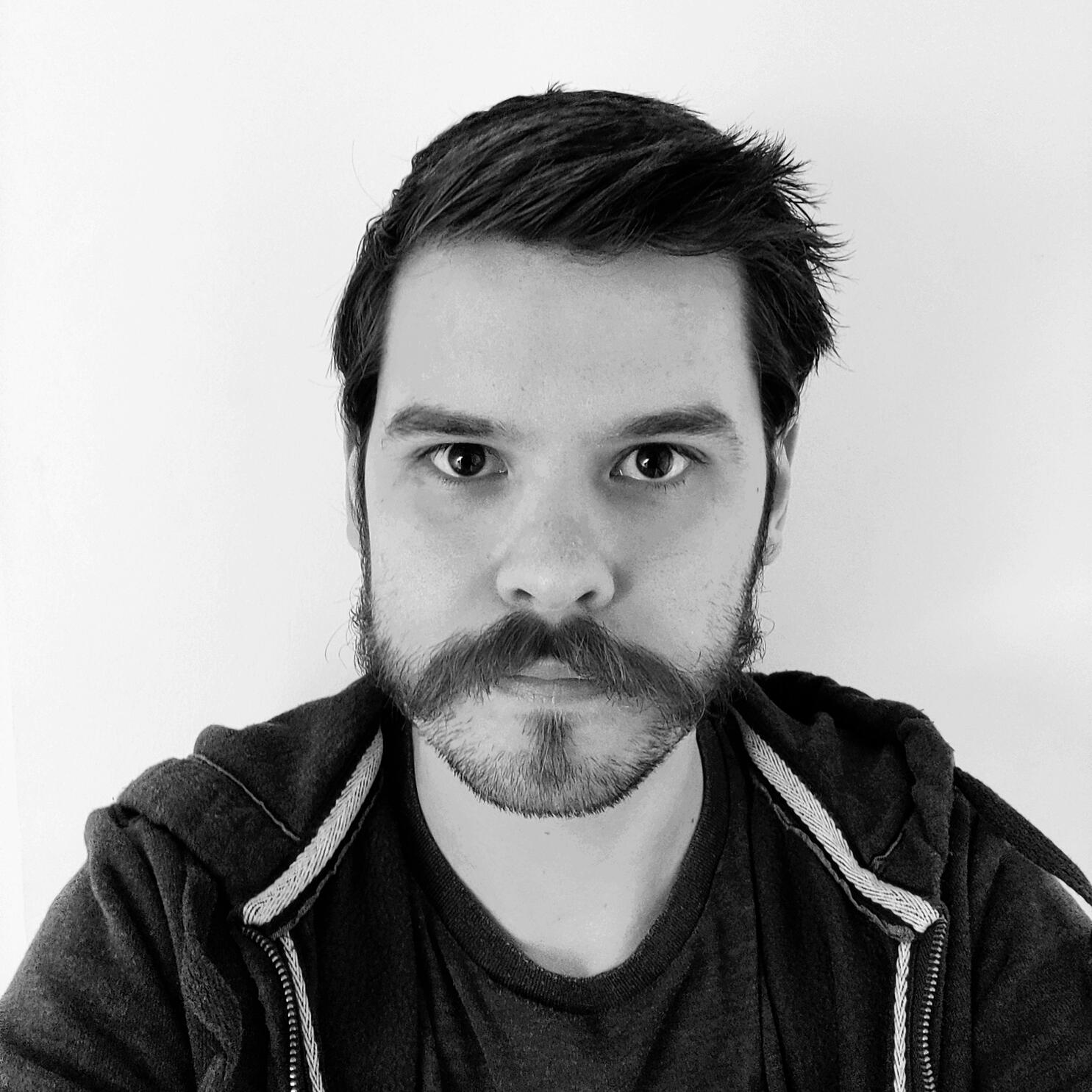 Chad's "OBJECTION!" and other incidental voice samples are voiced by Ben Meredith.

Ben is best known for his work as Elias Bouchard in The Magnus Archives. He also provides voices for Rusty Quill Gaming and Stellar Firma.
---
---
---
Dylan Merlo (VA: Jerron Bacat)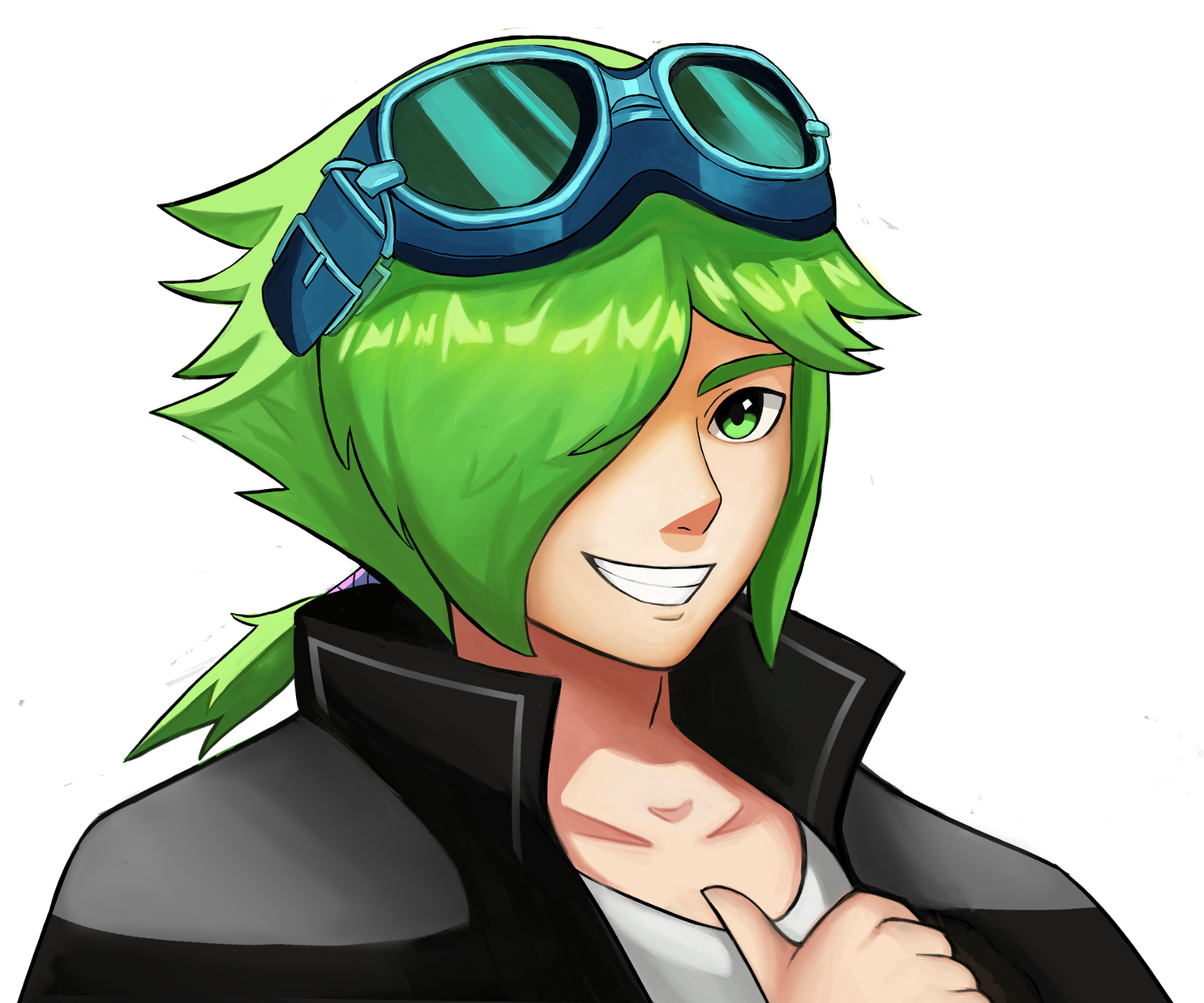 Dylan's part in NALE starts in Chapter 2, when he arrives at the Aquila office and and begs Nina to represent his friend, Terry Scrubb.

Dylan & Terry have been friends since meeting as children, in the orphanage at which they were raised. The pair fled the institution in their early teens, and spent the next decade doing whatever they could to survive, but gradually drifted apart.

Dylan has told Nina very little about his past, and Nina hasn't asked. However, from time-to-time, Dylan has revealed himself as having... Unusual... Knowledge and skills.

In terms of his personality, Dylan and Nina form something of a double-act. Whereas Nina is introspective, Dylan is brash, confident and loud. He's tidy, cleanly and organised, making him an ideal PA. However, though he's great at the big details, he has a tendency to miss smaller ones.

Finally, Nina has observed that Dylan is fiercely loyal to those who he calls friends... Though, in quiet moments, she wonders what formative experiences drove him to seek out and maintain such strong bonds.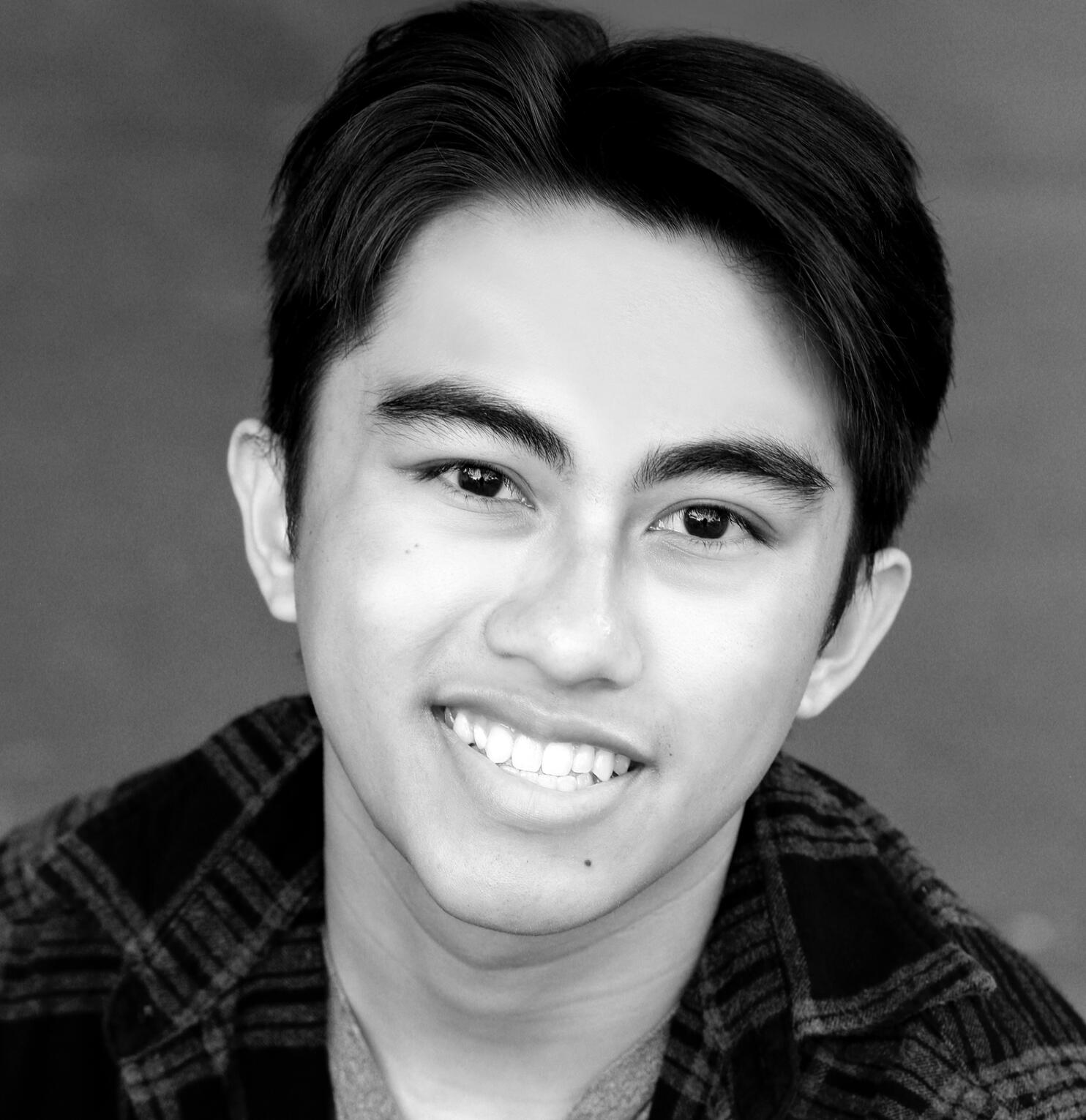 Dylan's incidental voice samples are provided by Jerron Bacat.

Jerron has provided his vocal talents to projects as diverse as Ritual Six, Gun Kitty and Maze for You, though fans of NALE likely best know him for his role as Derek in the indie otome visual novel Tailor Tales.

Jerron can be found on Twitter at @itsthepinoyboy.
---
---
---
Judge Tawny (VA: Gina Moravec)
Judge Tawny is one of Fledge City's most well-respected judges.
Tawny is a firebrand when provoked, and known for her no-nonsense attitude; but she is highly-regarded within the city as a paragon of fairness.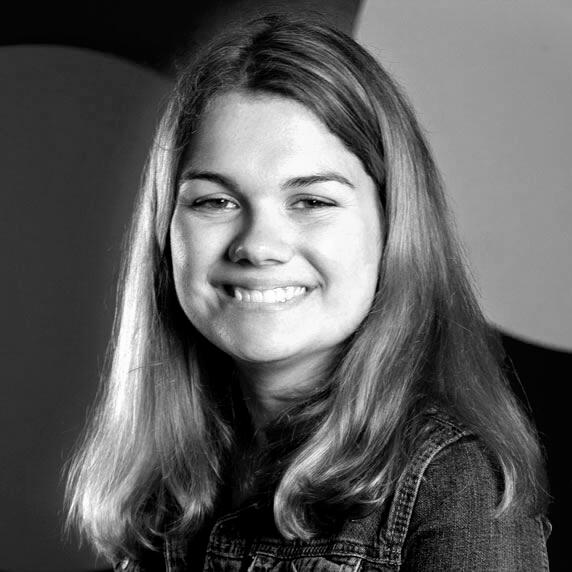 Judge Tawny's incidental voice samples are provided by Gina Moravec.

Gina has flexed her voice-acting skills for various animations, video games, and audio dramas. Her most recent works include Tessica in the Mysticborn Productions audio drama Lilies and Lilacs as well as Ingrid in MediaContex's upcoming visual novel Meister High.

Gina can be found on Twitter at @GinaM9816.
---
---
---
Meet these and many more characters in NINA AQUILA: LEGAL EAGLE, SEASON ONE!
---